Katia Atkinson earns extra money doing a chore that some dread: doing laundry and folding them.
Every morning, she opens the laundry service app SudShare and plans her route for the day. She traveled from her home in Sun Prairie to Madison to pick up the piles of dirty laundry that people had left on their front porches. After washing the clothes at home, she folded them and returned them in perfect condition the next day.
Atkinson, a stay-at-home mom of five, said she has made more than $4,200 in the past month and a half working part-time. SudShare CEO Mort Fertel likened the app to the "Uber of laundry," allowing people to save time by handing their clothes over to the app's personal laundries, also known as "Sudsters."
"We're selling the most precious thing on earth, which is time and a better quality of life," Felter said. "We're also improving quality of life by giving people the opportunity to work from home."
SudShare started after Fertel's wife lamented that technology hadn't figured out a way to keep people from doing laundry. Fertel's then 16-year-old son developed the app as an alternative to helping his mother with chores. In 2018, he and his father launched SudShare, which is now available in 500 cities across the country.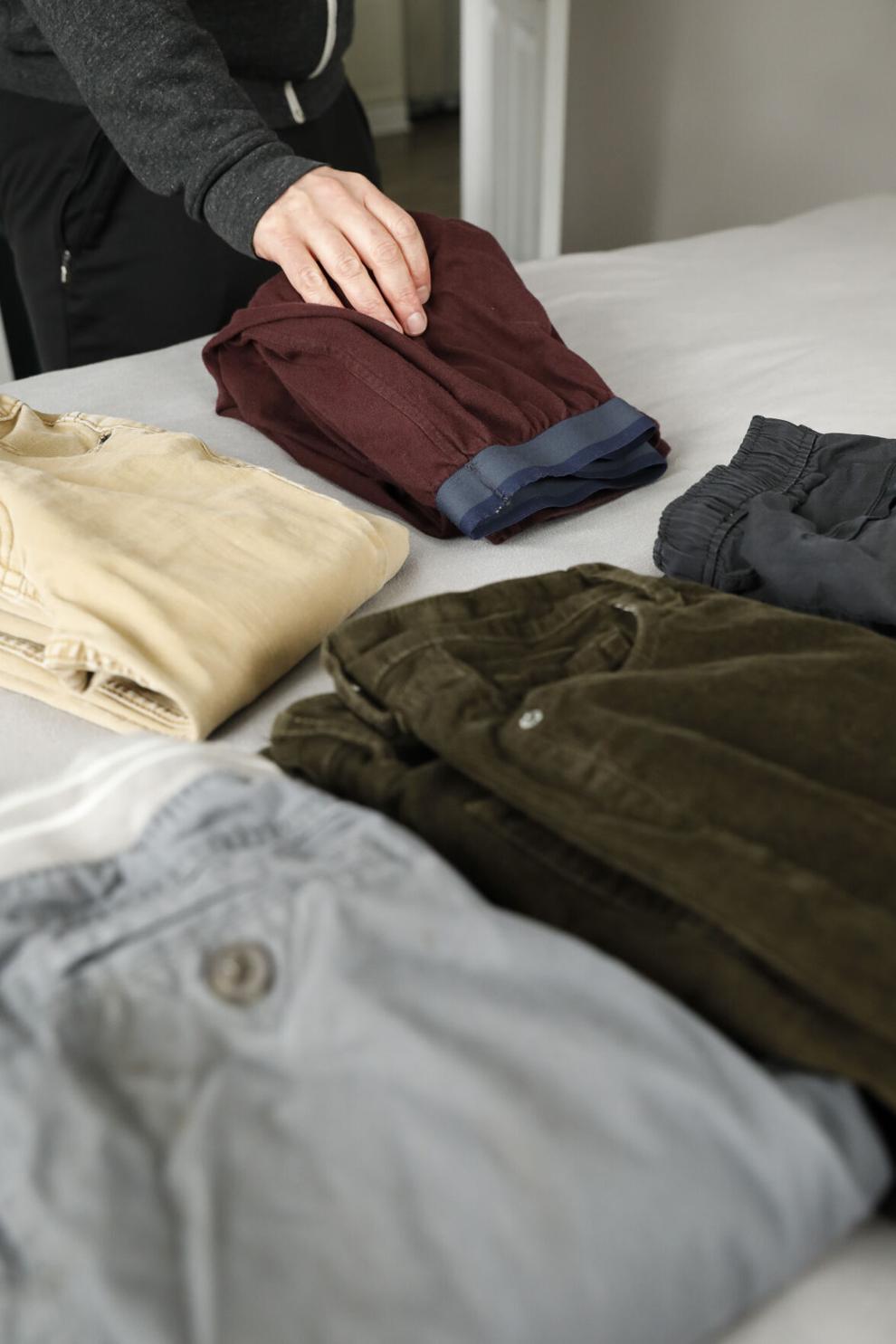 "Laundry is the most time-consuming chore of the entire week," says Felter. "With SudShare, life doesn't have to be washed. We literally save people from that drudgery."
The app, which has been available in Madison since 2021, has expanded to other nearby suburbs this year. SudShare charges users $1 per pound of clothing and offers free pickup and next-day delivery. Users can also choose their favorite detergent type and drying mode. SudShare then pays its Sudsters 75 cents per pound, plus tip.
"Most of our Sudsters are stay-at-home moms: they want to earn extra income and still be able to care for their kids," Fertel said. "Another reason it's so appealing is the total flexibility — you're basically working for yourself."
Similar to Uber, employees decide which orders they want to accept or reject. For example, Atkinson takes three to seven orders a day. She said her older children also help fold laundry, earning a portion of the profits as their pocket money.
Seeking a job that would allow her to work from home while caring for her children, Atkinson started working as a Sudster at her Virginia home last year before moving to Sun Prairie. Since then, she's amassed about 24 repeat customers who have requested her services exclusively through the app.
"I'm busy, and the tips are great," Atkinson said. "But the best part is my clients. I know everything about this family just from the laundry I fold."
In addition to clean laundry, Atkinson leaves handwritten notes, treats and gifts for her customers. This kind of kindness is typical among Sudsters, many of whom end up developing relationships with the people they serve, Fertel said.
"Friendliness at work turns transactions into relationships," he says. "It's really great for gig workers because the service Sudster provides really enriches other people's lives."
In a review of her work, a client called Atkinson her "laundry fairy soul mate." Atkinson said the comments were part of what made the job worthwhile, pushing her to work harder.
"I don't mind doing laundry, so I like my customers to appreciate me," Atkinson said. "I try to take care of them so that they always want to come back to me."
Write to the editor at [email protected] to share your thoughts on this topic. Include your full name, hometown and phone number. Your name and town will be published. Phone number is for verification purposes only. Please limit your letter to 250 words or less.
Mention Sources Can Request us to Edit This Article
1. captimes.com 
2. Quora